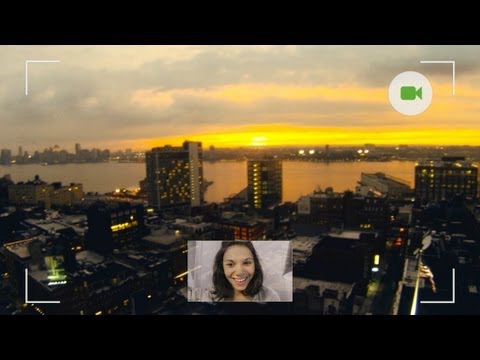 parislemon: NUTS! →
parislemon: Business Insider on January 6, 2011 after OMGPOP's $10 million Series B: IS HE NUTS? This Guy Thinks He Can Beat A $5.5 Billion Company With A $10 Million Funding Round Business Insider today after OMGPOP was purchased for about $200 million by aforementioned $5.5 billion (now public) company,…
The Pixel Peeps: The New Yorker on the New iPad --... →
thepixelpeeps: One of the limitations of The New Yorker app for iOS becomes even more apparent while reading on the new iPad's high resolution retina display. [Most] of the magazine is like a tiff or jpeg — everything is baked into page and there is nothing you can do with the text …and it looks awful on the iPad 3 retina display. The conclusion is they should get over their fear of...
The story of TextMate, VIM and SublimeText
I still use TextMate 1.5. It's simple and it does everything I need, fancy new features be damned :) progfu: I always preferred heavyweight IDE to do most of the stuff. I tried many IDEs for Ruby, even purchased two upgrades for RubyMine, but it never felt right. I wanted to do the same things that IntelliJ can do to Java, all those beautiful hardcore refactorings. But those just don't...
"Horseshit"
parislemon: Wow. Josh Topolsky is mad. And that by itself is fine — he's clearly passionate about technology, which is great. What's not fine is the fact that he's way off-base in his rant. So far off-base that I need to respond. First and foremost, Topolsky has decided to turn my thoughts on the Galaxy Nexus into full on class warfare between Android and iOS. That is, he twists my comparison...
parislemon: Thirty →
Great post by MG Siegler on turning 30. I feel much the same right now — it's no big deal, but even so, it's disheartening knowing that I've missed so many opportunities already. I also have similar goals for my 30s, but along with 'be healthier' I have: 'just enjoy the jouney'. parislemon: When I turned 30 last week, I thought I would sit down...
iMac HDD upgrades
Oh yeah, I upgraded the disks in the two iMacs I posted about last week. The aluminium iMac has a really interesting design — the glass in front of the screen is held in place by magents. You use suction cups to pull it off (there are proper tools, but I borrowed a friend's sat-nav thing). Once you've done that, it's a reasonably simple but fiddly job to remove the screen...
National Run to Work Day
So yesterday I decided that today would be national run to work day (for me at least). It's a 9 mile journey to work, and this is the second time I've run in since I started running again in August. I'm really enjoying running — especially this morning in the rain, running down by the river. My feet and legs hurt a bit though. Route details on Garmin Connect
Neven Mrgan's tumbl: Labeling the Back button →
Strange, but I was in this exact position earlier this week, for the first time, wanting to relabel the 'back' button in an iOS app. The was I wanted to do it was because the 'home' screen for my app has the title 'Clockwork Accounts' or some such prototype name. That obviously couldn't go on the button, so I set it to 'Home', which made more...
2x iMac hard disk upgrades...
The 24" iMac that lives in our kitchen/dining room, with all of our photos and videos and iTunes, is totally full up. It has been for months, and I've been filling up laptops and external disks with our photos and videos, but now they're full too. So I need to upgrade the hard disk. The great thing about hard disks is that they're now incredibly cheap — £40 for a 1TB...
Ruby 2.0 is on the way! :) →
Drive
parislemon: The reaction to my post on the game of tech blogging the other day was fascinating. About half of you found it to be an honest, insightful account. The other half seemed to think I was an arrogant prick. Fair enough. Obviously, I was going for the former. But the latter reaction honestly did surprise me. It's not like I was saying anything crazy. If you're close enough to anyone in...